Just click "add to cart" next to the item you wish to purchase - you will be taken to your shopping basket, where you can amend item quantities, return to this page to keep shopping, or proceed to payment. You can pay using credit and debit cards or via PayPal. To view the contents of your cart at any time, click the "view cart" button at the bottom of the page. For help or more information, please contact us.

The first-ever Cecily's Fund Supporters' Cookbook features over 90 delicious recipes submitted by our supporters. These varied dishes from around the world include starters & dips, mains, salads, desserts, scones & bread, cakes & biscuits, and drinks & conserves. Please note that orders of multiple copies should be made via our Contact page or by calling the office on 01993 358089.



Our Cecily's Fund postcards are available in packs of 10 and feature a four-colour version of Mella Shaw's flame tree design. On the reverse they feature our logo, an artwork credit, and plenty of room for your message.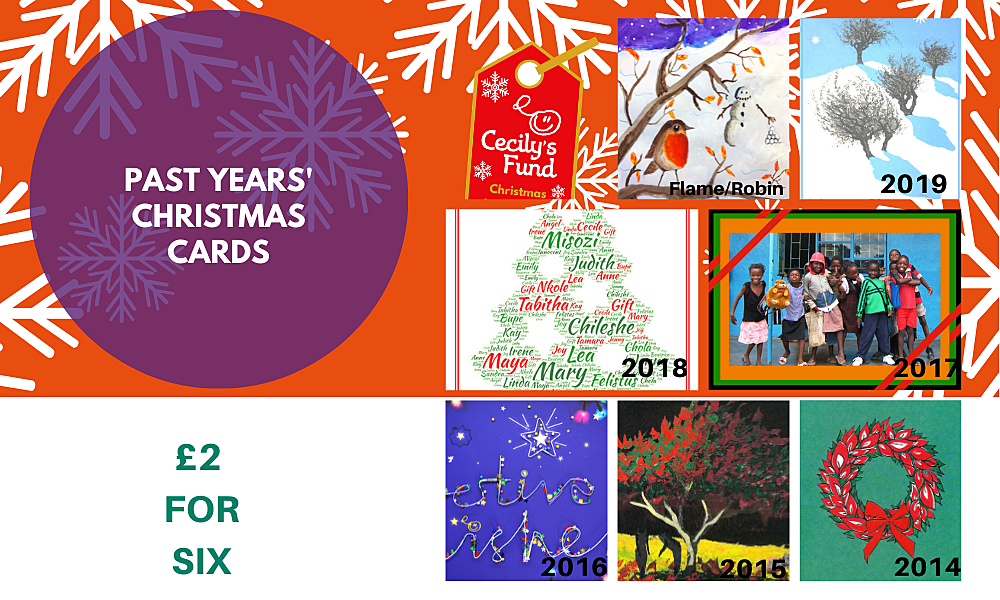 ---