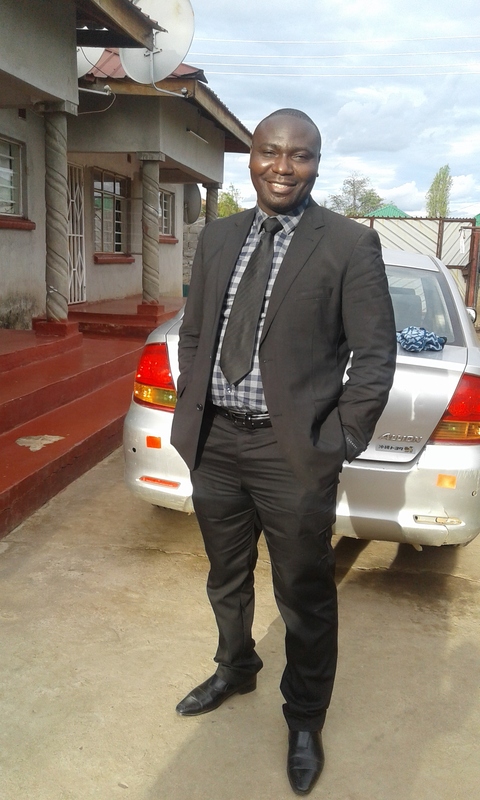 A look at the life of Fewdays Chibanga is a way of seeing how the support of Cecily's Fund during a person's early years transforms their later life.

Today, Fewdays is a pastor and a successful businessman who owns his own company providing telecoms and related services. His wife, Melody, works as a nurse at Kitwe Teaching Hospital and the couple have a young family.
Fewdays credits Cecily's Fund with helping him achieve the life he now has. After the loss of his father in 1996 when he was 14, Fewdays was initially unable to continue with his schooling. Then a very new organisation, Cecily's Fund was working with CINDI (Children in Distress), and was able to help pay Fewdays' school fees. Fewdays' mother had also volunteered with CINDI.

Cecily's Fund "helped me to finish my education and gave me a chance to learn how to live without having AIDS, through various workshops and seminars", Fewdays says. "Today, I can go anywhere and survive because of the foundation of education."

Looking back on that time, Fewdays remembers it as being "not easy and very challenging", and strongly believes that the support of Cecily's Fund and CINDI laid the foundation of his later success.
The church at which Fewdays is a pastor is one that he set up himself, after formerly working as a youth pastor. His own company is doing well, and he is looking into expanding into the timber business. In all things, Fewdays desires to "be a blessing to anyone" and to support others around him, just as he was supported by Cecily's Fund and CINDI so many years ago.