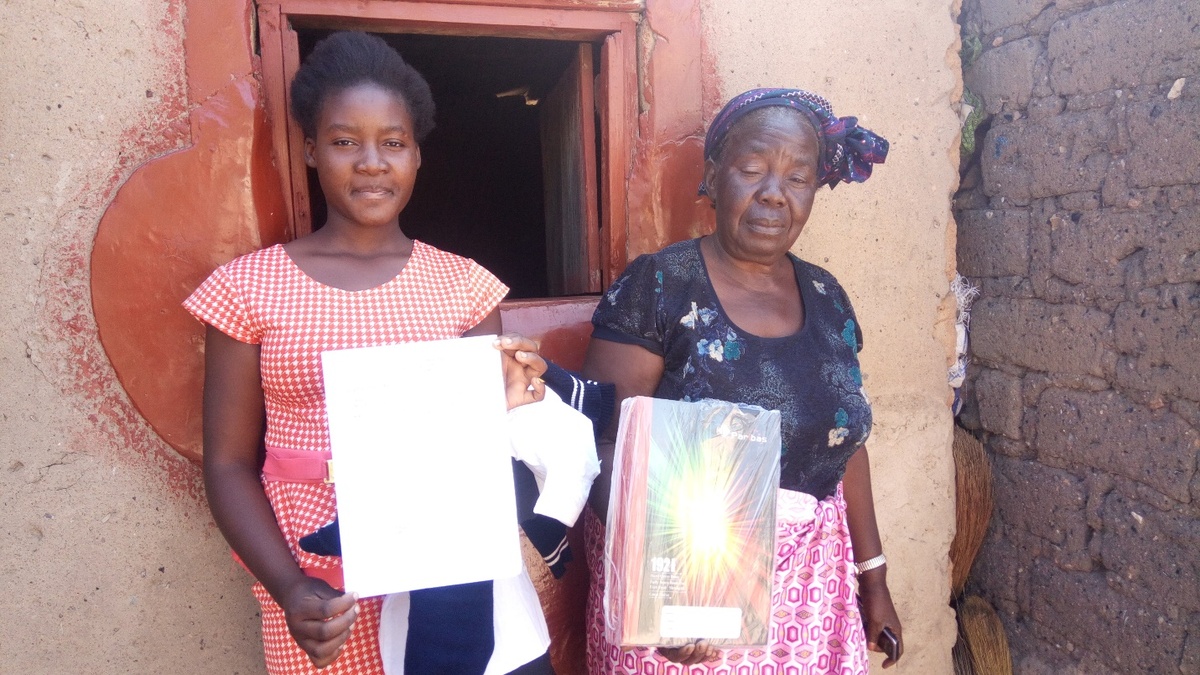 Cecily's Fund is a part of the DREAMS Innovation Challenge, a two-year initiative designed to cut the rate of new HIV infections in 10 African states by 40%. Our project is supporting 900 vulnerable girls in Chingola, Zambia to stay in school, achieve their potential and remain determined, resilient, empowered, AIDS-free, mentored, and safe.
Fanny Chanda, 68, is a Chingola resident. Fanny first learned of the Cecily's Fund DREAMS programme through her church. Fanny knew only too well that her granddaughter Linda was unable to continue into grade 8 because the family's poor financial situation made paying the fees impossible. Fanny worked hard to have Linda identified as a young girl in need of support - even bringing her granddaughter into her household from her parents' home in Kitwe.
To Fanny, the need for Linda to be educated is clear. Fanny herself was born in Luapula Province, separated from the Copperbelt by the Democratic Republic of Congo. She attended school only up to grade 3, and had later married and had 10 children - of whom six died.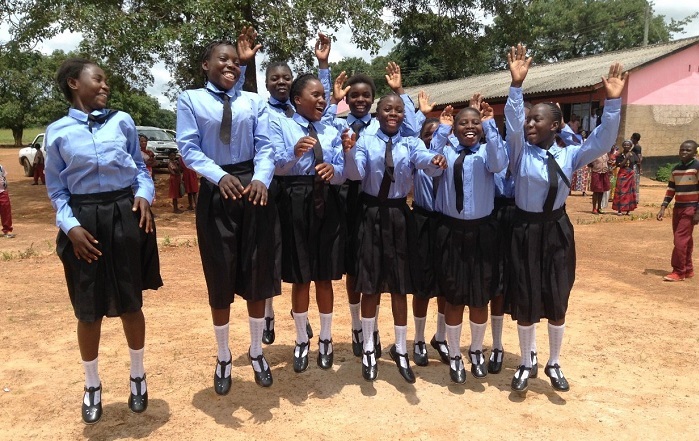 Linda is now one of six children being looked after by Fanny in her two-room house in Chingola's Chiwempala compound. Linda has received 100% of the money needed for her fees from the Cecily's Fund programme, enabling her to continue in school. When Linda was given a school uniform, shoes, books and menstrual hygiene materials Fanny was overwhelmed. She says she is very grateful for the support Linda has received, and feels that these materials will help her complete education and remain independent:

"I always tell her how education will give her a voice to speak her opinions out and be heard and how education will allow her to make decisions even when she gets married."
Fanny

It is not only Linda who has benefited from the programme, but also Fanny herself. "I had an opportunity to learn how to run a business in the Fresh Start training", Fanny says. "I never realised I had the potential to run a business, but after going through the training I am now confident that I can make a profit and sustain the wellbeing of my family."
Now, Linda is doing well at school and Fanny is hopeful that she can pass her grade 9 exam. For her part, Linda is happy to be at school and is enjoying the peer education sessions she is given. "It is sometimes hard to talk to my grandmother about somethings that affect me", Linda says, "because she doesn't understand what young girls go through these days. But it was fun to learn from girls who are the same age as me."
---
About DREAMS
The DREAMS Innovation Challenge is an $85 million HIV prevention initiative led by PEPFAR, Janssen Pharmaceutica NV (a Johnson & Johnson company), and ViiV Healthcare. The initiative aims to accelerate progress toward achieving a 40 percent reduction in new HIV infections among adolescent girls and young women in the highest-burden areas of 10 sub-Saharan African countries.